My current practice includes providing psychotherapy for children and adults, as well as psychological testing and consultation. I received a Ph.D. in Clinical/Counseling Psychology at the University of South Alabama and completed internship at South Arkansas Regional Health Center. Research with resilience, spirituality, mindfulness, stress, health, and anxiety contributes to my work with various difficulties, including anxiety-related, depressive, and mood disorders, as well as interpersonal concerns. I believe mental-wellness is influenced by various factors, often biological, social, and psychological, and treatment requires a holistic approach to these concerns and how they interact. I integrate evidence-based treatments including cognitive-behavioral therapy and mindfulness using a therapist-client collaborative approach toward client goals. I focus on reducing symptoms while facilitating adaptability, resilience, well-health, and prevention of mental health disorders.
Bay Area Psychology and Counseling
273 Azalea Rd. Suite 2-413
Mobile, AL 36609
251.343.0566
www.mobilebayareapsychology.com
Powered by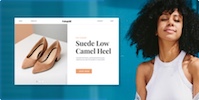 Create your own unique website with customizable templates.