MELISSA OGDEN, PH.D., ABPP-CN
is a board certified Neuropsychologist and Clinical Psychologist who has been in practice in Mobile, Alabama for 15 years. Dr. Ogden has a Ph.D. in Clinical Psychology from the University of Texas Southwestern Medical School at Dallas and completed a two-year post-doctoral fellowship in Clinical Neuropsychology. She is board certified in Clinical Neuropsychology by the American Board of Professional Psychology. She holds an adjunct faculty appointment at the University of South Alabama in the Department of Neurology. Her practice focuses on performing psychological and neuropsychological evaluations of adults with neurological, medical, and psychiatric disorders in inpatient, outpatient, and medico-legal settings.
Ogden & Epker LLC
2450 Old Shell Rd.
Mobile, AL 36607
Office: 251.478.3044
Fax: 251.476.9055
Powered by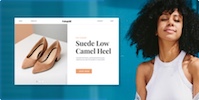 Create your own unique website with customizable templates.