JAKE EPKER, Ph.D.
earned his bachelor's degree in psychology from Amherst College in Amherst, Massachusetts. He subsequently attended the University of Texas Southwestern Medical Center at Dallas, where he earned a Ph.D. in clinical psychology. His internship training focused on the application of psychology to patients with medical illness. Following graduation, Dr.Epker completed a two-year post-doctoral fellowship in Health Psychology, with a focus on chronic pain. He moved to Mobile, AL in September 2000. His practice has primarily a behavioral medicine focus, with emphasis on the evaluation and treatment of individuals with chronic pain, including those being considered for procedures or surgery. In addition, Dr. Epker stays involved with teaching and research. He has published over a dozen articles and book chapters within the specialty of behavioral medicine and continues to lecture at various local and regional meetings on related topics.
Ogden & Epker LLC
2450 Old Shell Rd.
Mobile, AL 36607
Office: 251.478.3044
Fax: 251.476.9055
Powered by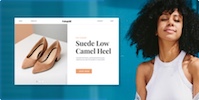 Create your own unique website with customizable templates.